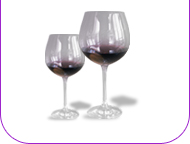 Copyright© 2010-Present, Isotonic OPC Antioxidants, Inc.  All Rights Reserved.

Discovery and Biological Properties of Vitamin E as a Multi-Natural Product Complex of 4 Tocopherols and 4 Tocotrienols.
Early History of Vitamin E Discovery

Vitamin E was first prepared as a concentrate in 1934 by Olcott and Mattill from wheat germ oil, and was found to have the high antisterility activity in female rats (Olcott, H. S. & Mattill, H. A. Vitamin E. I. Some chemical and physiological properties. J. Biol. Chem. 1934; 104:423-435). They immediately noticed the chemical property that vitamin E could be easily oxidized even by mild oxidizing agents. They demonstrated in 1936 that vitamin E concentrate to have antioxidant activity. They found that Vitamin E significantly slowed down the oxidation of a number of easily oxidized purified fatty acid esters, such as ethyl linolate, methyl oleate, ethyl ricinoleate and lard (Olcott, H. S. & Mattill, H. A. Antioxidants and the auto-oxidation of fats. VI. Inhibitols. J. Am. Chem. Soc. 1936; 58: 1627–1630). They conducted the vitamin E tests by the oxygen absorption test they developed earlier.